Insydium is a popular third party developer for cinema4d. Creators of Xparticles and the newer Nexus. A GPU accelerated particle and simulation system.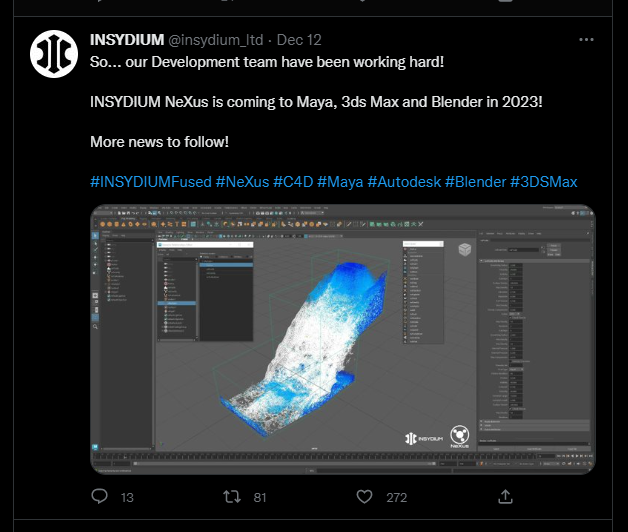 They announce a new version, with even more GPU capabilities, and on a tweet they announce they are porting the system to 3ds Max, Maya, and blender in 2023.
You can see the news coming to nexus on this video:
To know more on Nexus, check his website.
2023 will be very exciting for particles and simulations in 3ds Max. To the already popular arsenal of plugins available (krakatoa, Stoke, Tyflow, thinkingParticles, finalFluid, Phoenix) we are getting a new FumeFX with particles capabilities and a new company to the 3dsmax ecosystem as it is Insydium with a total new product.